When you catch yourself feeling hurt because someone didn't do, say, or react in a way you would have liked them to, it might be time for you to take note that you are "holding a manual" for that person. In coach-talk we call having an expectation of how someone should behave "holding a manual" for that person. When they choose not to behave the way we want them to, we find ourselves giving them the silent treatment, yelling at them, or holding resentment towards them. That is holding a manual and also thought of as having expectations.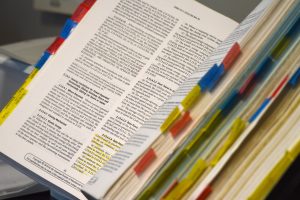 Culture can give us certain expectations to uphold—for example, we are taught a mom should be loving no matter what, a dad should always want to protect his family, and children should obey their parents. We, as women, may also have expectations toward our husbands. I have thought much about this, as I have held many expectations for many people in my life, my husband, too. I've thought, "my husband should support me, he should believe in my dreams and compliment me often." The manual I want to explore about dropping is that of our husband. Once we can drop the manual our relationship with ourselves and them will improve.
Let's explore a favorite movie of mine, My Big Fat Greek Wedding. Toula wants to do things her way, discovering what makes sense to her for her life. It isn't easy as the Greek culture is embedded in her family and stepping out of it will be a challenge. She doesn't want to completely let it all go, she just wants to make her own path and do things her way.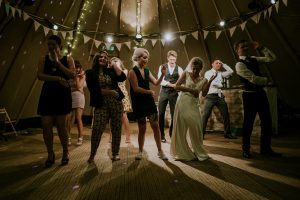 During a conversation with her mother, Maria, she is told, "Let me tell you something, Toula. The man is the head, but the woman is the neck. And she can turn the head any way she wants." Although this is funny, and I still laugh when I hear it, its humor does not detract from it's the relatability of this statement to many women. I want to suggest that allowing your husband to be who he is and you to come to the table with your suggestions could be a way to promote unity as a couple and drop the idea of wanting to control one another.
A book I recommend reading to assist with this is The 5 Love Languages. Read this not so you can tell your partner what you need, but so you can meet your own needs. When we are demanding or expectant of others to meet our needs, we will never truly see them for who they really are. Why? Because we are so busy trying to change them to what we think they need to be for us.
Ask yourself the questions, "Do I really know what I want? Do I meet my own needs on the regular?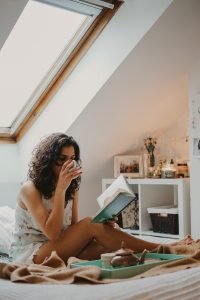 Once you know your love languages you will know how to talk to yourself and the way you need to treat yourself. When we have met our own needs, we are able to show up for our spouse with our cup full and we give because we truly want to and not from a place of expectations.
Over time, in his own time, your spouse will begin to give to you in ways that might not be your language, but you will see the effort and appreciate him all the more. It's that much more beautiful when a husband decides to do the dishes, even when it's not how we do it, not because we told him to, but because he decided he wants to.
I still make requests; in fact, I make a lot of requests. But, I don't hold on to them with expectations. Dropping my husband's manual is a process and a process I believe to be worth working on daily. When you drop the manual, you are allowing your husband to be who he wants to be and loving him for who he is.